Mastering English
A Unique Experience
All courses at English World are well researched and scientifically designed. These interactive, computer based courses are full of games and amusing activities.
Common feature for all English World courses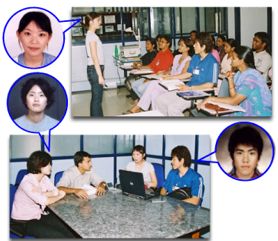 Automated Self Evaluation Tests

Computer based learning programs

Scientifically designed course material

Mastering fluency techniques

Individual attention

Weekly profile of every student

Learning at one's pace

Personality Development

Confidence building programs

Computer acquaintance programs

Expert guidance at all times.